Since they were introduced to us by one of our clients over 4 years ago, we have been working very closely with Simon and Ros Cook of Smugglers Catering, advising them in all technical aspects of their business.
Our Approach
Over the years, we have constantly been working to improve and enhance the brand's website – experimenting with new things and adding new features.
We implemented a completely responsive design, making Smugglers Catering one of, if not the first catering websites in the UK to be fully responsive. As a result, sales and leads instantly increased and over 90% of the company's income now comes directly via leads from their website.
Wedding catering is a huge part of the company's business. So, to enhance their customers' overall experience, we developed an innovative wedding package builder to help happy couples design their perfect wedding meal – offering information alongside inspiration and ideas.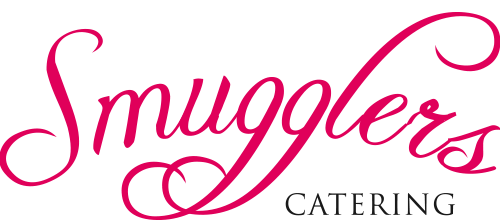 We also designed the brand's logo, website, literature, and advertising banners to bring the brand to life.
The Results
We've had loads of great feedback about our work with Smugglers Catering - their clients love how easy the website is to use, particularly little details such as a tappable telephone number to call them directly. The fact that the company now achieves over 90% of its business from the website is testament to our success.
You can view this website here: http://smugglerscatering.com